What should baby wear to bed?
Your essential sleeping bag tog guide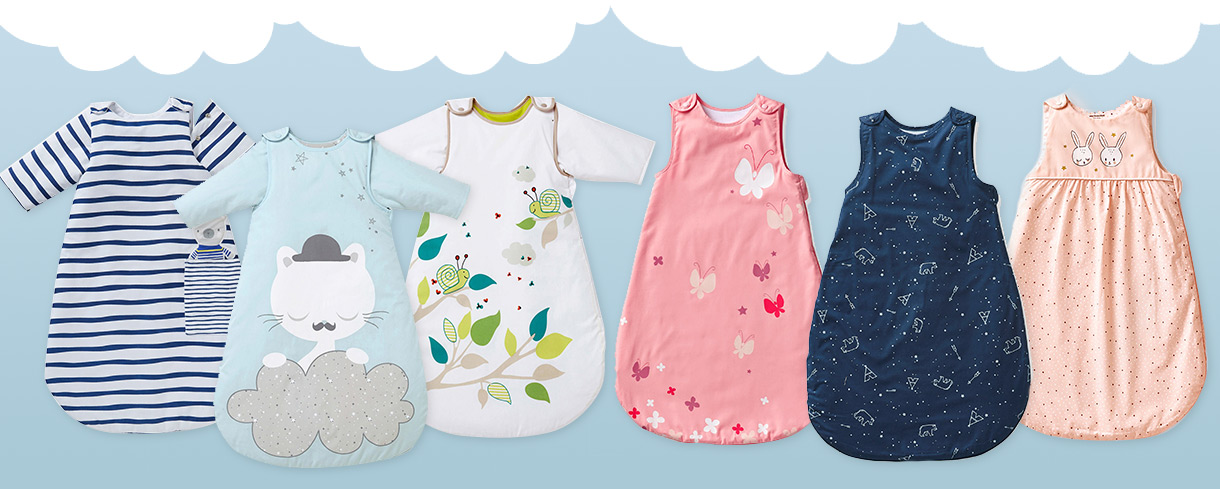 It's important to keep babies at the perfect temperature all night long, which means no more kicking off blankets!

Many parents feel that sleeping bags help their babies to sleep better, and our wide selection caters to every taste and budget.

If you're feeling confused – don't despair! We've put together some helpful baby sleeping bag advice to help you choose the right tog for your little one.
What is a baby sleeping bag?
A sleeping bag is like a wearable blanket for your baby that is more convenient than traditional blankets or sheets. Sleeping bags have neck and armholes and are worn by your baby at night to help keep them the right temperature whilst they sleep.
Baby sleeping bag safety – what you need to know
A sleeping bag that fits properly is one of the safest types of bedding for your baby. Whilst your tot will have the freedom to move around, the neck and armholes - when correctly sized – prevent baby from slipping in or wriggling out.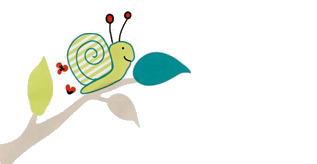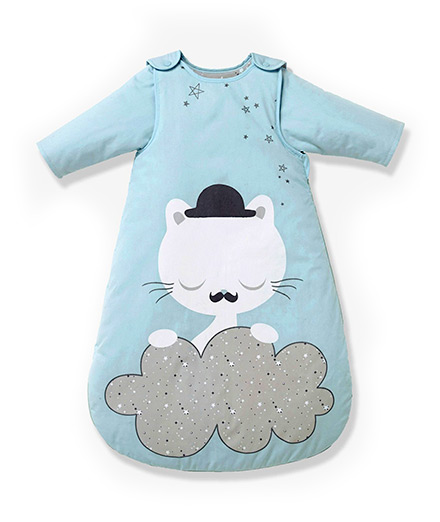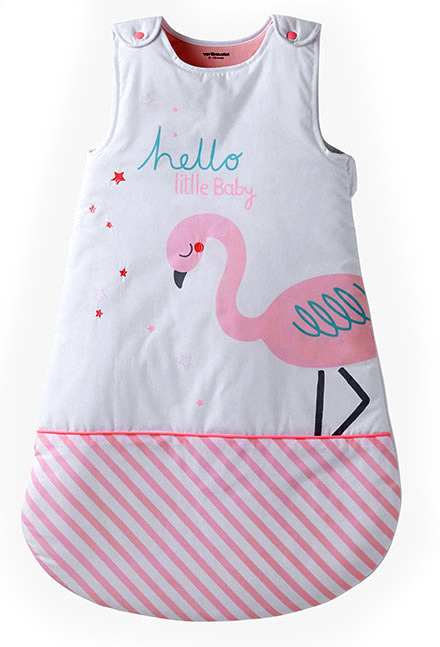 How do I choose the right sleeping bag for my baby?
It is important to pick the correct sleep bag to guarantee a safe and comfortable temperature for your baby's sleep. You should consider the temperature of the nursery (ideally 18-20 degrees) and the clothing your baby is wearing under their sleeping bag.
Tog' refers to the thermal resistance of your baby's sleeping bag. The higher the tog, the more warmth the sleeping bag will retain; the lower the tog, the less heat they'll retain.
Our sleeping bags adhere to Oeko-Tex Standard 100 guidelines, meaning the product contains no substances that are toxic or harmful to your baby's skin
Why should I choose a sleeping bag instead of blankets and sheets?
Sleeping bags stop your baby from kicking off their covers, getting cold and waking themselves (and you) up! They keep your little one at a comfortable temperature whilst they sleep, giving you peace of mind, and when correctly sized, they can prevent your baby from getting tangled up in sheets.
Sleeping bags can also help with your baby's night time routine, helping bring a sense of calm and familiarity – even when they're not sleeping at home.

What should my baby wear to bed under their sleeping bag?
What you dress your baby in depends on the tog of the sleeping bag you are using and the temperature of your nursery.
It's important to keep in mind that all babies are different, and you will soon decipher what your baby is most comfortable in.
You can check your baby's temperature by using a thermometer, or by feeling your baby's chest or the back of their neck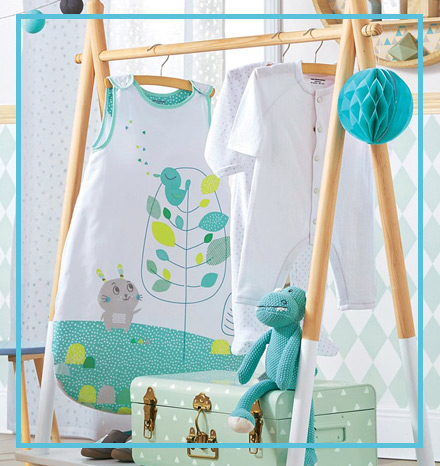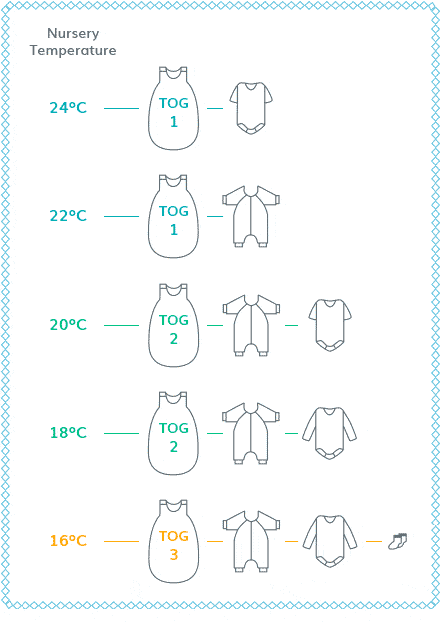 Which weight of sleeping bag should I buy?
Our 2-tog sleeping bags can be used during autumn, winter and spring, up until the summer nights become warm. If your nursery is usually below 16°C, we recommend a 3-tog sleep bag.
If your nursery is 20°C or above, we recommend a 1-tog for year-round use. Our 1-tog sleeping bags are also perfect for use during the summer, when the nights are getting warmer.
Is there any danger my baby could become too hot?
It is unlikely your baby will be too hot in a sleeping bag, providing you choose the right tog for your nursery temperature and your baby is not wearing too many clothes underneath. It is best to use a sleeping bag without sleeves or with detachable sleeves, and never to use any clothing or bedding in which baby can become entangled

Sleeping bags are one of the safest ways for your baby to sleep - provided all instructions are adhered to.
Winter sleeping bags
Our winter sleep bags (3-tog) ensure a safe, comfortable night's sleep for your baby, even during the coldest nights.

They are a great improvement on conventional bedding and sheets, as they ensure a constant temperature without you having to worry about your baby kicking off their sheets and getting cold.

Our winter sleeping bags are generously padded, making them ideal for winter and for nurseries below 18 degrees..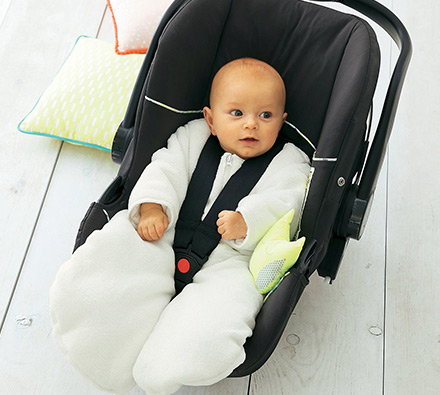 Summer sleeping bags
Summer baby sleeping bags ensure your baby stays cool and comfortable on warmer nights.

All of our summer sleeping bags are 1-tog or below and are suitable for nurseries between 18-24 degrees.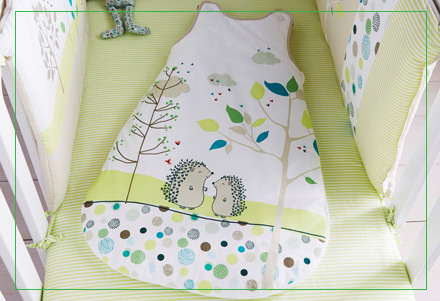 Year-round sleeping bag
Our year-round sleeping bags are 2-tog and help your baby to maintain a constant temperature through the night. They are suitable for use all year at room temperatures between 17-21 degrees.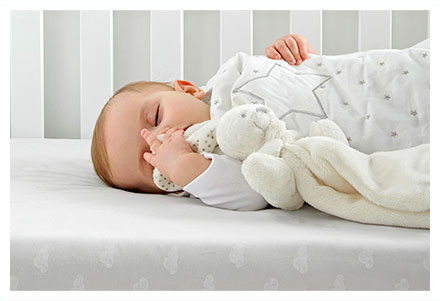 Discover our guide
See more sleep bags