The Best Nursery Décor Ideas for Your Newborn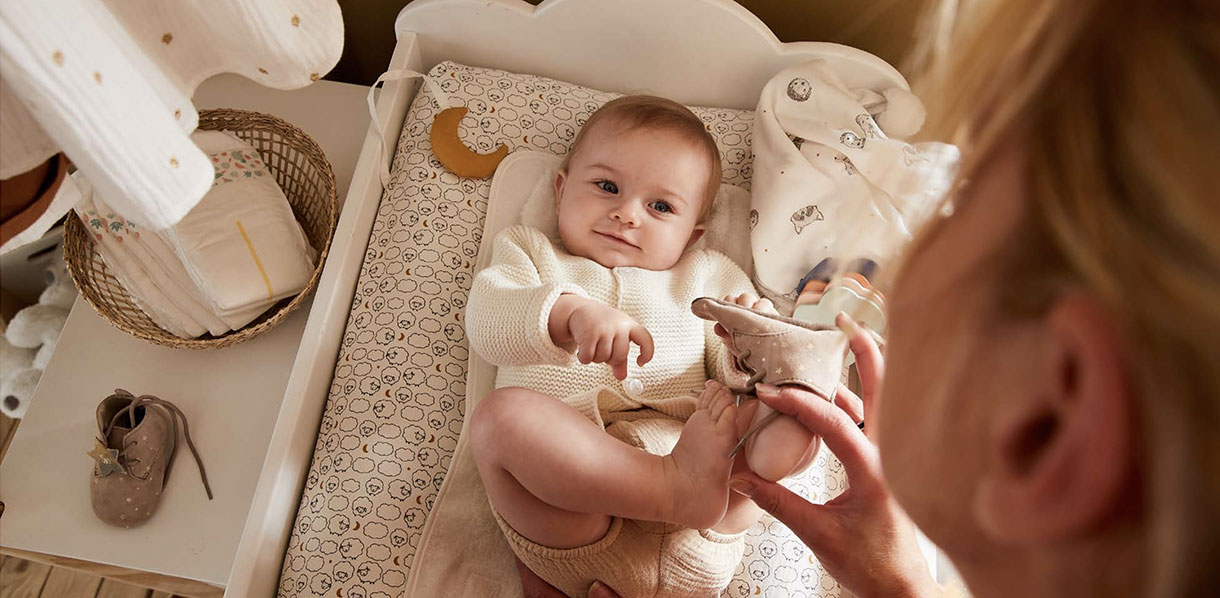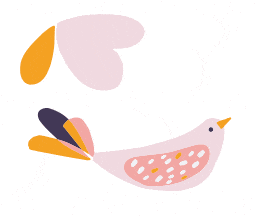 Struggling for nursery décor ideas? Take a look at our handy guide to find out how to get the most from your nursery decor. Visit Vertbaudet today.
Preparing your baby's first bedroom is an exciting task, but it's easy to go overboard and purchase nursery items that aren't necessary. Here's our guide to the best nursery décor ideas for your newborn.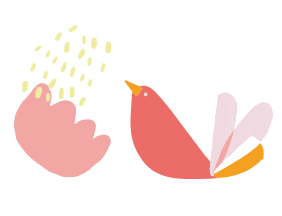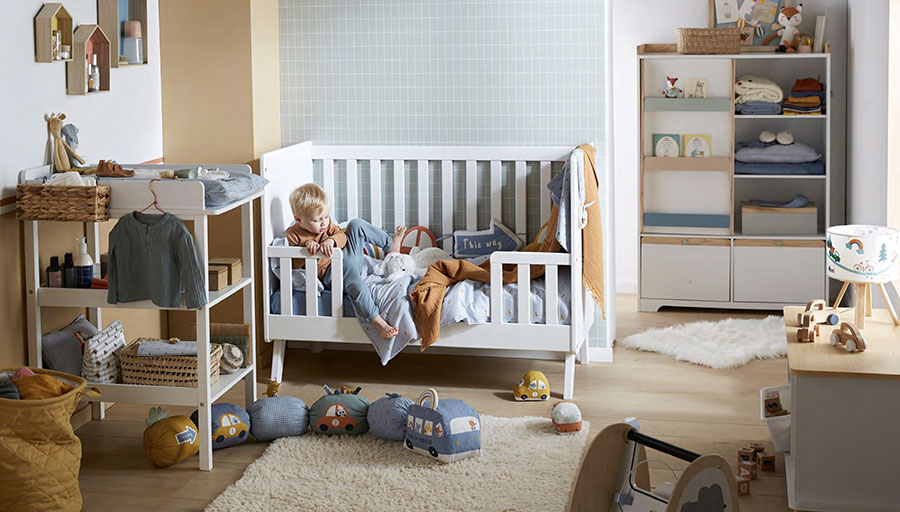 Select your theme
Selecting a theme is the first step when it comes to decorating a nursery. Having a dedicated theme in place will give you a sense of direction and help you to make quick decisions about which items to purchase for your little one's bedroom.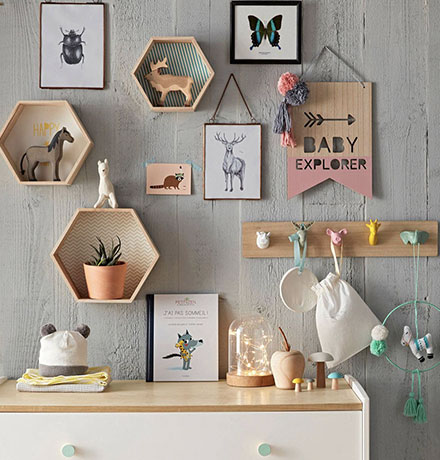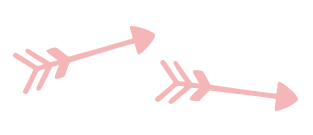 Traditionally, the most popular themes were blue for a boy, pink for a girl, or green/yellow for nurseries designed to be gender-neutral.

But now, it's becoming increasingly common for parents-to-be to choose less traditional colour schemes for their children's nurseries. In recent years, the colour grey has become an extremely popular nursery choice, with a variety of cots, bedding sets and baby essentials being designed in this stylish hue.

Calm, understated and timelessly classic, grey is a subtle and contemporary alternative to bright pinks and blues, and can be used in the nurseries of both boys and girls.
Vertbaudet recommends
Our nursery accessories come in a range of colours and styles, meaning you are sure to find something to suit your nursery's theme. Some of our favourite coloured products are perfect for adding a subtle accent to grey tones: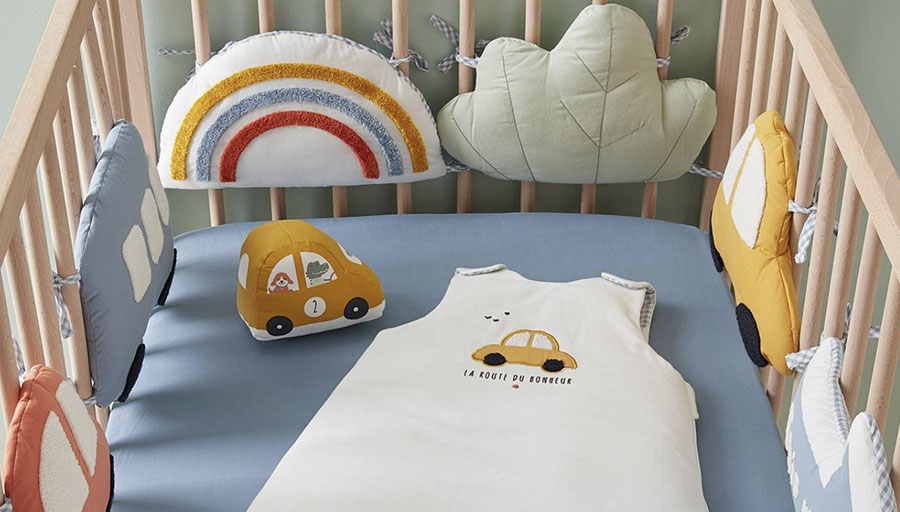 Choose your cot accessories carefully
Deciding how to accessorise your child's cot can be difficult. Nowadays, there are lots of beautifully designed blankets and duvet covers on the market, all available in a range of colours and themes.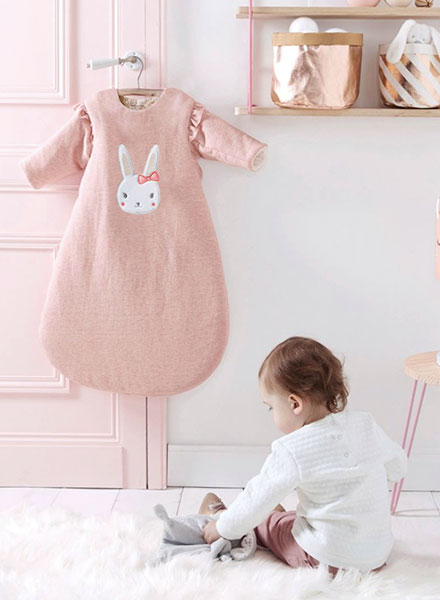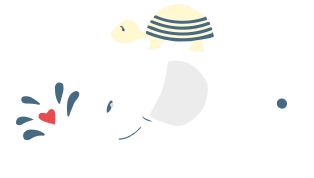 Your main concern when dressing your cot is bound to be your baby's safety. Although blankets are beautiful, they're not always practical and can pose a risk to your child's health, as they have the potential to disrupt your child's body temperature. Excessive blankets can make your child's cot too hot, whilst blankets that are not properly tucked in can slip off your baby and leave them feeling cold during the night.

If you do choose blankets for your little one's cot, make sure that they're relatively thin and designed with holes in them to reduce the risks of overheating and suffocation. Also ensure that they are properly tucked in, so your little one can snooze in warmth and comfort.

Sleep bags are a great alternative to blankets. They are specifically designed to be the right weight for your baby, thereby reducing the risk of overheating. They are also buttoned over your little one, keeping them cosy and safe all night long.
Vertbaudet recommends
Our range of colourful sleep bags are perfect for helping your baby get a good night's sleep. Here are some of our favourites: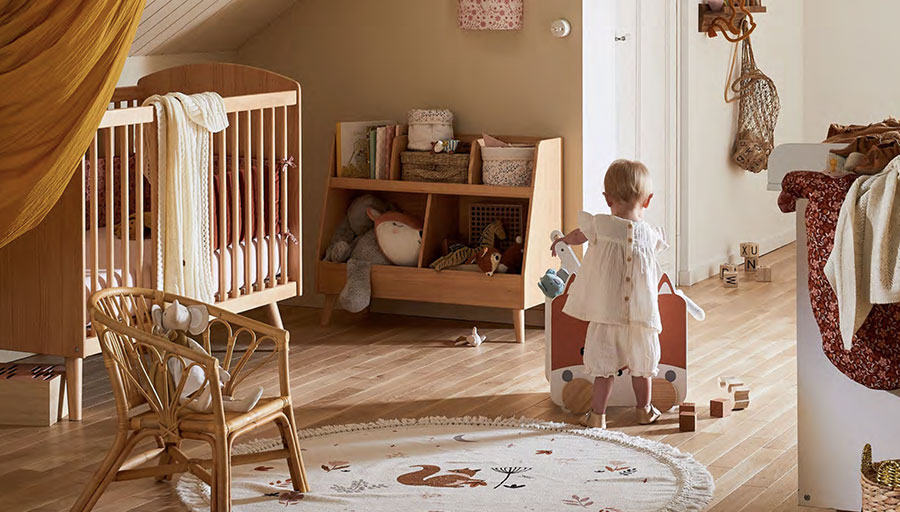 Choose a room in your home that is practical
If you have more than one spare room in your home, deciding which one ought to be made into your baby's nursery can be a tough task.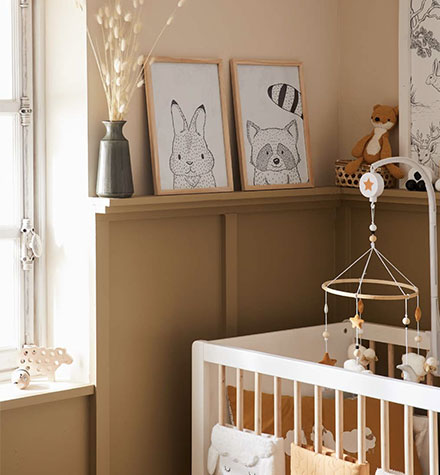 To decide, you should assess each room carefully, considering which is the warmest, which is the quietist, and which will be the easiest to get to in the middle of the night. If the rooms in your home are particularly bright, you'll probably have to invest in some curtains to help stop unwanted light from entering the nursery during nap-times.

You'll also need to make sure the room is well ventilated, particularly during the winter months when central heating can rob the air of its moisture and make nurseries stuffy and uncomfortable for little ones to sleep in.

Rooms that are too hot or too cold pose a potential risk to baby's health, so make sure you check on their temperature regularly and adjust your nursery's heating to suit.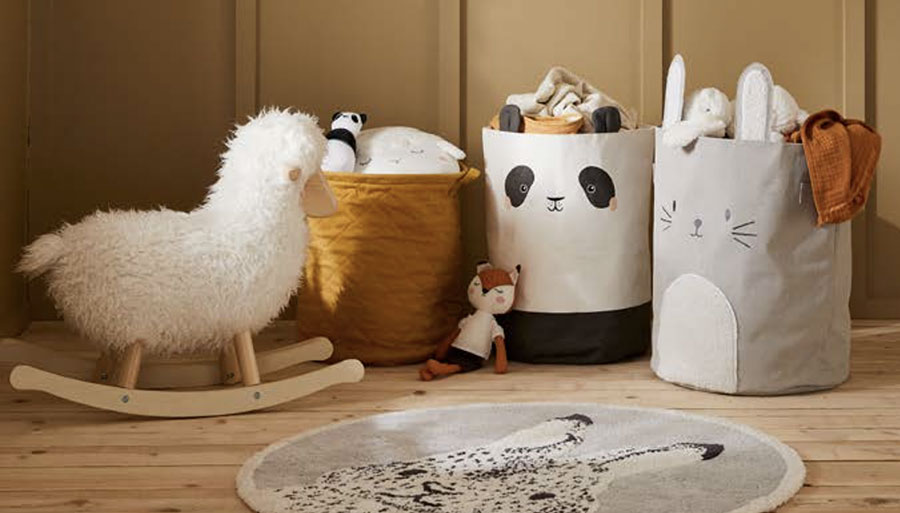 Make adequate storage arrangements
Considering their size, it's surprising how much space babies need! Aside from all the big stuff like cots, Moses baskets, cribs, play gyms and bouncers, there's all the little things like thousands of all-in-one suits, hundreds of cute outfits, millions of nappies and countless socks and bibs.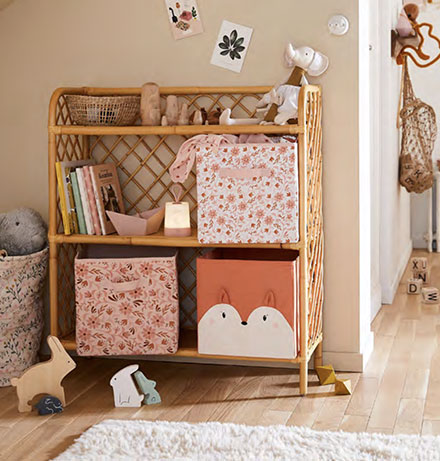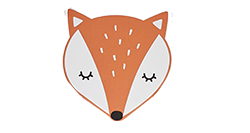 Finding places to store all of your baby's essentials can be difficult, particularly if your nursery doesn't have much room. To conserve much-needed space, avoid buying unnecessary products such as standalone changing stands; instead, turn existing items of furniture – such as drawers – into changing stands, and invest in transportable baby changing mats. Storage units filled with boxes are a great way to provide additional space for baby's items.

Another thing that babies aren't in short supply of is – you guessed it – toys. Finding a home for them all can be an impossible task, so it's worth investing in a toy box to throw them all into.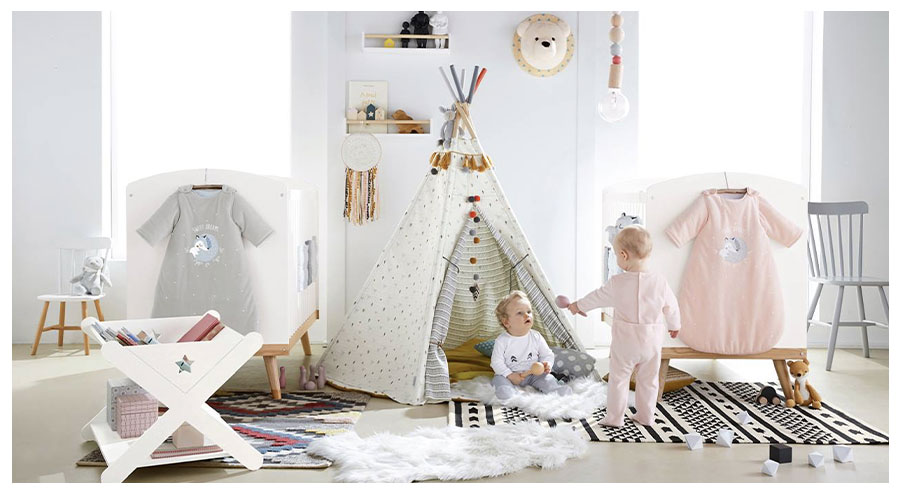 Are you ready to start creating your perfect nursery?
Now you have the tips and ideas, go take a look at our Furniture & Storage and Bedding & Décor sections to take the first steps to that dream nursery!
Furniture & Storage
Bedding & Décor