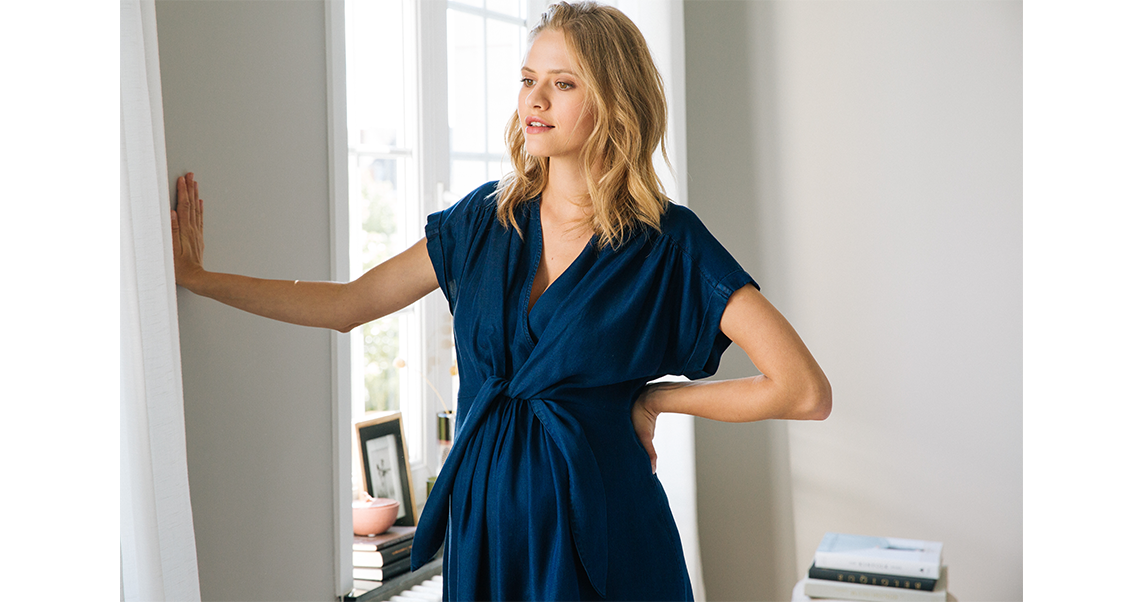 Summer Maternity Clothes: What to Wear When Pregnant in the Summer
As beautiful as pregnancy is, it can be a bit uncomfortable during the summer months, especially in the midst of a heatwave! If you're struggling to find an outfit you feel comfortable in when the weather is hot, don't worry. This guide offers helpful advice on summer maternity clothes to help you decide what to wear whilst pregnant during the year's hottest months.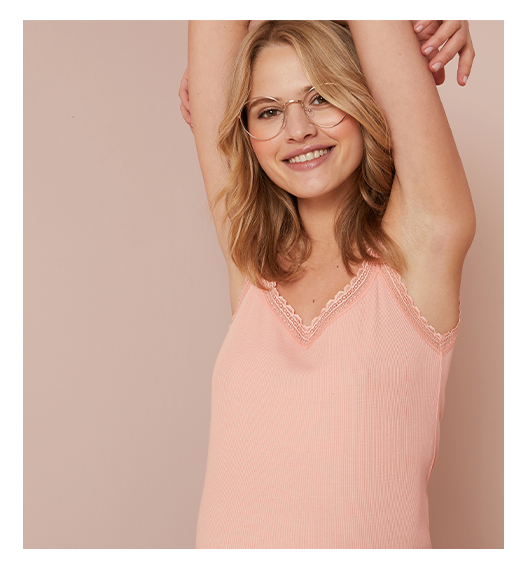 What to wear during pregnancy in summer
It's not uncommon to feel warmer than usual during pregnancy, so when the summertime rolls around, it's even more important to make sure you keep cool and feel comfortable, for the sake of both your wellbeing and your baby's.

Luckily, there is plenty of choice when it comes to summer maternity clothes, so you won't need to compromise on style when you choose your summer wardrobe.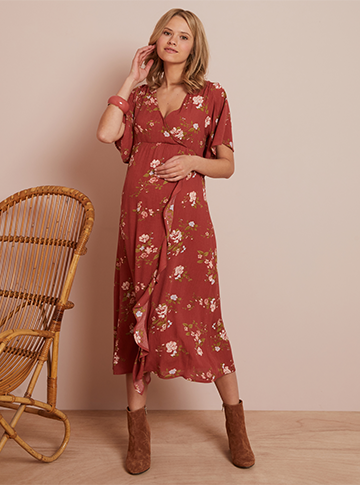 Summer dresses
Summer dresses are arguably one of the most comfortable items of clothing to wear, and as you can dress them up or keep them casual, they're perfect for almost any occasion!

Whether you've got plenty of events to go to in summer or you're taking it easy in the garden at home, we recommend stocking up on a few key summer dresses to keep you feeling comfortable and looking gorgeous.
Pretty playsuits
Playsuits are one of the most popular summer trends. Best of all, they're super comfortable to wear too!

For a cute and casual style, you can pair them with trainers, or for a more glamourous summer vibe, team them with a pair of sandals or wedges.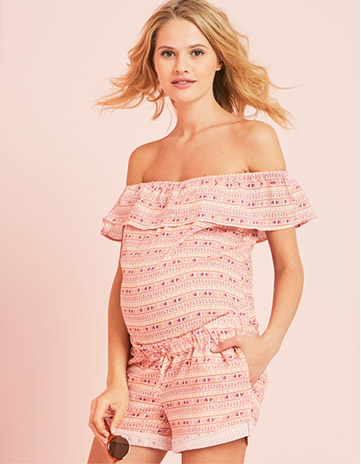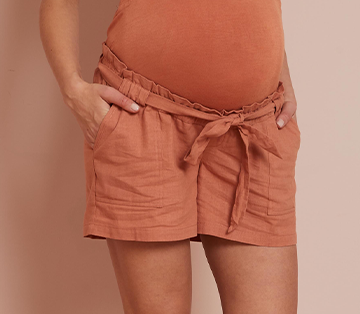 Comfy shorts
Keeping your legs cool is simple – just throw on a pair of shorts! Shorts are perfect for a day at the beach or even for lounging around in at home.

Just remember to slap on the sunscreen if you venture outside. Maternity shorts come in a variety of styles and materials, and are made from stretchy fabrics to keep your bump feeling cool and comfortable.
Stylish skirts
If you prefer skirts to shorts, don't fret – there are plenty of lovely maternity skirts around too.

Skirts are great for keeping you cool in the summer, and just like shorts, they come in a range of flexible, stretchy materials to keep your bump feeling comfortable whilst ensuringv you don't feel too warm in hot weather conditions.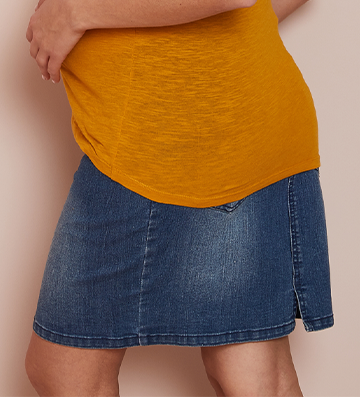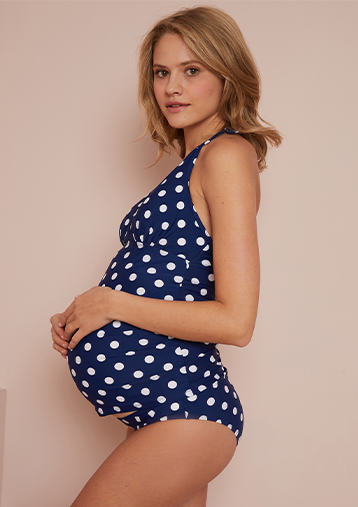 Super swimwear
Swimming is one of the best forms of exercise when you're pregnant, and is another fabulous way to keep cool.

But if you're worried you won't be able to find a stylish swimming costume, you might just be pleasantly surprised by the variety of swimwear options on offer.
Summery T-shirts
T-shirts are one of the most versatile wardrobe items as you can wear them for all sorts of occasions.

And there's plenty of choice when it comes to maternity T-shirts! For the best chance of keeping cool, choose light, airy materials and short-sleeved styles.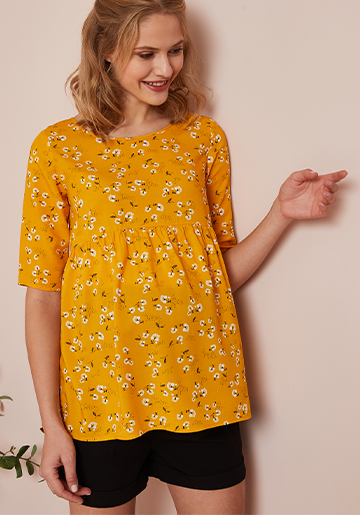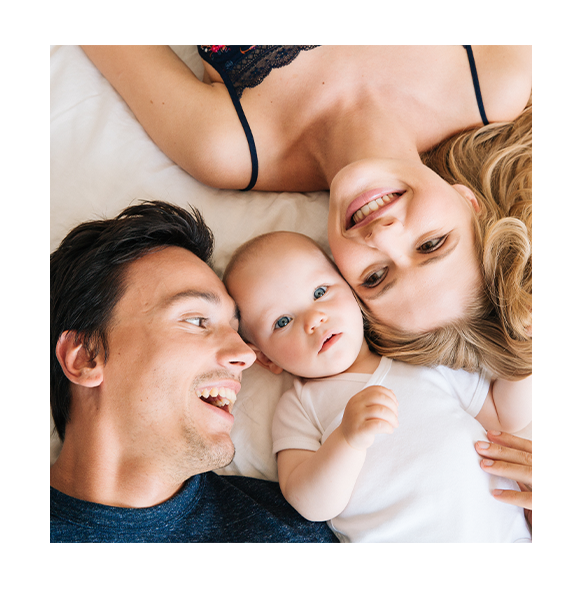 How to stay cool at night while pregnant in summer
Sleeping can become a little difficult when you're pregnant, especially when it gets too warm! But luckily, there are plenty of cooler options for nightwear when it comes to maternity garments.

Choose thin, loose-fitting materials and make sure your nightwear isn't clingy, as this can cause extra sweating and make you feel uncomfortable if it's warm during the night.
Looking for maternity summer clothing inspiration?
If you're in need of some stylish maternity clothing to wear when the weather gets hot, check out our maternity holiday shop for all the inspiration you need.