Breastfeeding in Public: Your Ultimate Guide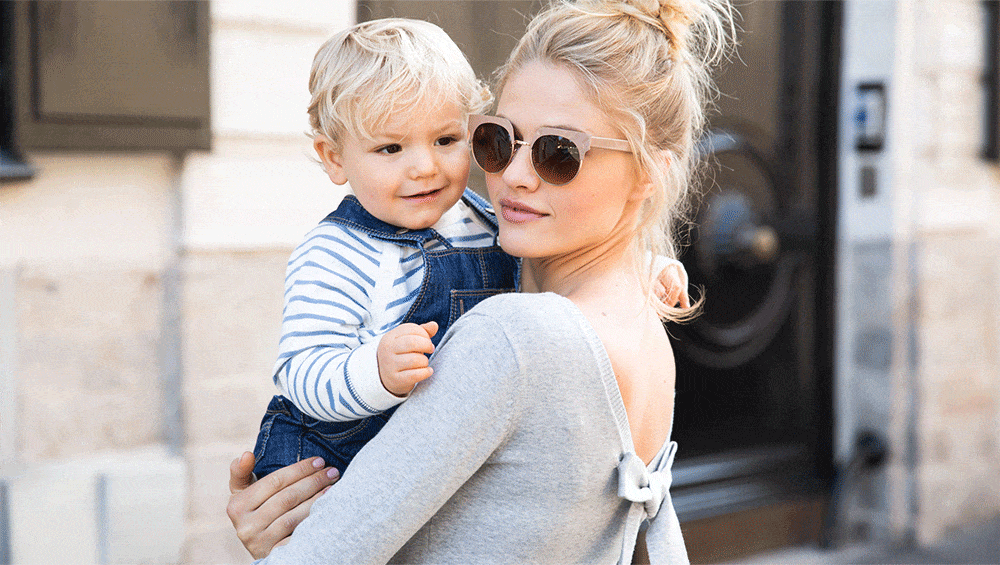 When your little one is new to the world, they need to be fed every two to three hours throughout the day. This might sound problematic if you need to be out and about during daytime, but don't worry. We've put together a handy guide to breastfeeding in public, whether that means in front of a friend or family member at home or in a public place like a shopping centre or restaurant.
Laws for breastfeeding in public: What are your
legal rights?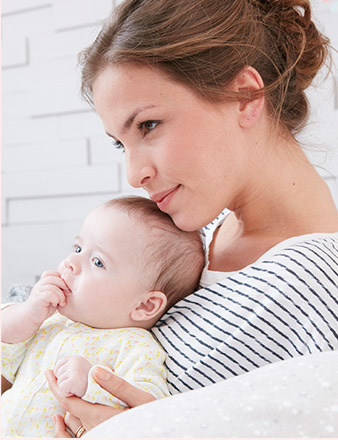 Although it can be a little daunting at first, you should never be made to feel uncomfortable about breastfeeding in public.
It is against the law to ask a breastfeeding parent to leave a public area when feeding a child. This law is backed up by the Equality Act 2010, which states that a business is unable to discriminate against breastfeeding mothers.
This means that it's illegal for business owners or their staff to ask you to leave or refuse to serve you if you breastfeed your baby on their premises.
Tips for breastfeeding in public
Here are our top tips for breastfeeding in front of others:
Plan your day around your feeding schedule
Before you head out for the day, it's a good idea to think about where in the area you'll feel most comfortable breastfeeding. Work out roughly where you'll be when your little one gets hungry and try to come up with a plan from there. For example, if you're going to a shopping centre, there might be a baby changing area you could use, or if you're going out for lunch, try to find out if there are any quiet areas at the venue where you can sit down and feed your baby.
If you're not sure, why not ask friends who breastfeed or have breastfed in the past? They're bound to have some super recommendations to help you find the perfect feeding spot!
Alternatively, you could ask your midwife or health visitor for advice on the best places to breastfeed in public.
Take somebody with you
When you're new to breastfeeding, it's not unusual to feel a little self-conscious when you first need to feed your tot in public. You'll get used to it in no time, but in those early days it's a good idea to bring a friend or family member along with you so you've got someone to talk to as you breastfeed. This will ease you into breastfeeding in public and help you become more comfortable – soon enough, it'll feel like second nature.
If you have a friend who has a slightly older baby, it might be worthwhile to ask her to show you around some of the public areas she has fed her little one in, so that you can feel confident when you do venture out with baby on your own.
What to wear when breastfeeding in public
Of course, what you choose to wear when you're breastfeeding completely depends on your own individual style and what you feel comfortable in.
Some mums like to wear loose tops that can easily be lifted up to feed their little treasures. Others prefer to cover their tummies by wearing two stretchy tops layered over one another, so that the top layer can be lifted up to feed baby and the bottom one can be pulled down to keep the rest of their body covered.
In terms of underwear, you can simply wear a soft, underwired bra as these can easily be pulled down or up when baby gets hungry.
When it comes to dressing for breastfeeding, there is no right and wrong. Here are some of our favourite breastfeeding garments:

Some mums also like to lay a scarf or muslin cloth over their chest while breastfeeding so that their skin is covered, but again, there is no right or wrong method and it is totally up to you.
If you're expecting a new arrival, it's important that you feel comfortable at all times, so why not check out our fabulous range of comfy and stylish maternity clothes? Also, don't forget to check out our Hospital Bag Checklist to make sure you've got everything you need ready for the big day!